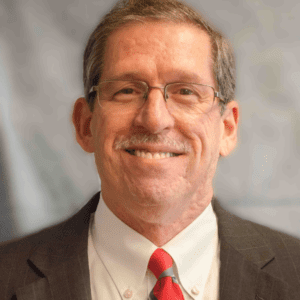 Bill Gardam, MBA
President and Chief Executive Officer
View Bill's Bio

Bill Gardam joined Peace River Center in July 2013 and serves as President and CEO. Under his direction and continuous desire for improved outcomes and access to services, Peace River has expanded its scope of services and facilities and has become known as a nationally accredited regional behavioral health provider.

Prior to joining Peace River, Bill served as the Administrator for Mental Health and Disability Services for the State of Iowa as well as held senior executive positions with regional and national organizations involved in healthcare, child welfare, mental health and conflict and dispute resolution.

Bill holds an M.B.A. in Healthcare Administration from Wagner College in Staten Island, New York and is a trained mediator for Civil, Family, Juvenile Court and U.S. Postal Service EEOC matters. He serves on the Board of the Florida Council for Community Mental Health and Florida Council for Behavioral Health, and volunteers for the United Way of Central Florida on their Health and Financial Well-being Steering Committees. He is a frequent speaker on behavioral health issues, strategic planning, quality improvement, and dispute and conflict resolution in health care and human services.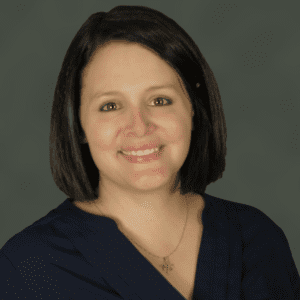 Candace Barnes, LMHC CBHCMS-AC
Chief Operating Officer
View Candace's Bio

Candace Barnes joined Peace River Center in 2007 and serves as Chief Operating Officer. Candace is a Licensed Mental Health Counselor (LMHC) and holds a Bachelor of Science in Psychology from Southeastern University and a Master of Science in Counseling from Webster University. Candace has a long history of service in community mental health. Prior to her current role, she was Senior Director of Clinical Services at Peace River Center providing oversight to 14 clinical programs and 130 clinical staff. She serves as Chair of the PRC Clinical Services Committee, serves on the agency Quality Council, and has been an ongoing champion for clinical improvements and system enhancements to client care and professional staff development. Prior to this position, Candace was the Director of Outpatient Services responsible for managing a staff of 28 outpatient therapists across 10 locations in PRC's three-county service area. In addition, she has also held the positions of Resiliency Team Leader, TBOS Therapist, School-Based Therapist, and Client Advocate/Coordinator for the Rape Recovery Program.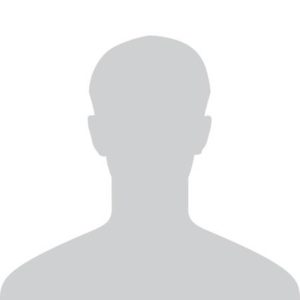 David J. Tournade, CPA
Vice President and Chief Financial Officer
View David's Bio

David Tournade joined Peace River Center July 2008 as Chief Financial Officer and Vice President. David has more than 30 years of experience auditing, accounting, and managing profit and non-profit businesses.
David holds a Bachelor of Business Administration in Accounting from Stetson University and is a Certified Public Accountant. He is a member of the American Institute of Certified Public Accountants and Florida Institute of Certified Public Accountants.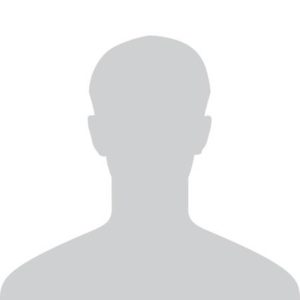 Carol Gilmore, PHR
Director of Human Resources
View Carol's Bio

Carol Gilmore joined Peace River Center in January 2015 and serves as the Director of Human Resources. She is an accomplished HR professional bringing over 25 years of diverse HR experience to the team. Prior to joining Peace River Center, she managed the Human Resources functions in small to mid-size companies in industries including agri-business, hospitality, construction and health care services. Carol has established a well-respected reputation for her commitment to compliance and her leadership abilities. She is responsible for the implementation of human resource strategies and solutions which enable Peace River Center to attract, develop and retain a high performing and motivated work force. Her areas of expertise include compliance and best practices, HR infrastructure specializing in talent management, employee relations and EEOC compliance.

Carol is certified through the Human Resource Certification Institute as a Human Resource Professional (PHR). She holds a Bachelor's degree in Business Administration with a concentration in Human Resources Management.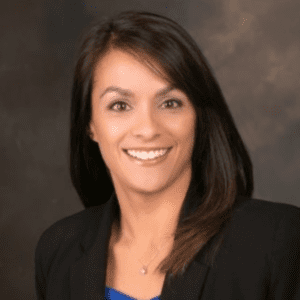 Ileana Kniss
Director of Development and Community Relations
View Ileana's Bio

Ileana Kniss was born in Arecibo, Puerto Rico and moved to Lakeland, FL when she was 7. As a longtime resident, Ileana is a graduate of Lakeland High School. She went on the earn a BA in Communications from the University of Central Florida. Ileana has more than 13 years' experience in fundraising/development and community relations. In 2017, she joined the Peace River Center team as the Director of Community Relations and Development. Ileana's career experience after college brought her to the Lakeland Chamber of Commerce. She went on to further her career in fundraising at the Community Foundation of Greater Lakeland (now GiveWell Community Foundation); Lakeland Regional Foundation and Polk State College Foundation.

Ileana is a past-president of the Kiwanis Club of Lakeland and the Polk County Chapter of the Association of Fundraising Professionals; a graduate of Leadership Lakeland Class XXX; and a graduate of Polk Vision's Leadership Polk.

Ileana is trained as a Mental Health First Aider as well as a Make It Ok Ambassador.
In her spare time, she enjoys spending time with her family, running, time outdoors and giving back to the community. Ileana enjoys being a boy mom to two boys 15 and 11, and is married to her high school sweetheart, Gregg.