Director Reflects Back on 30 Years in Mental Health Care at Peace River Center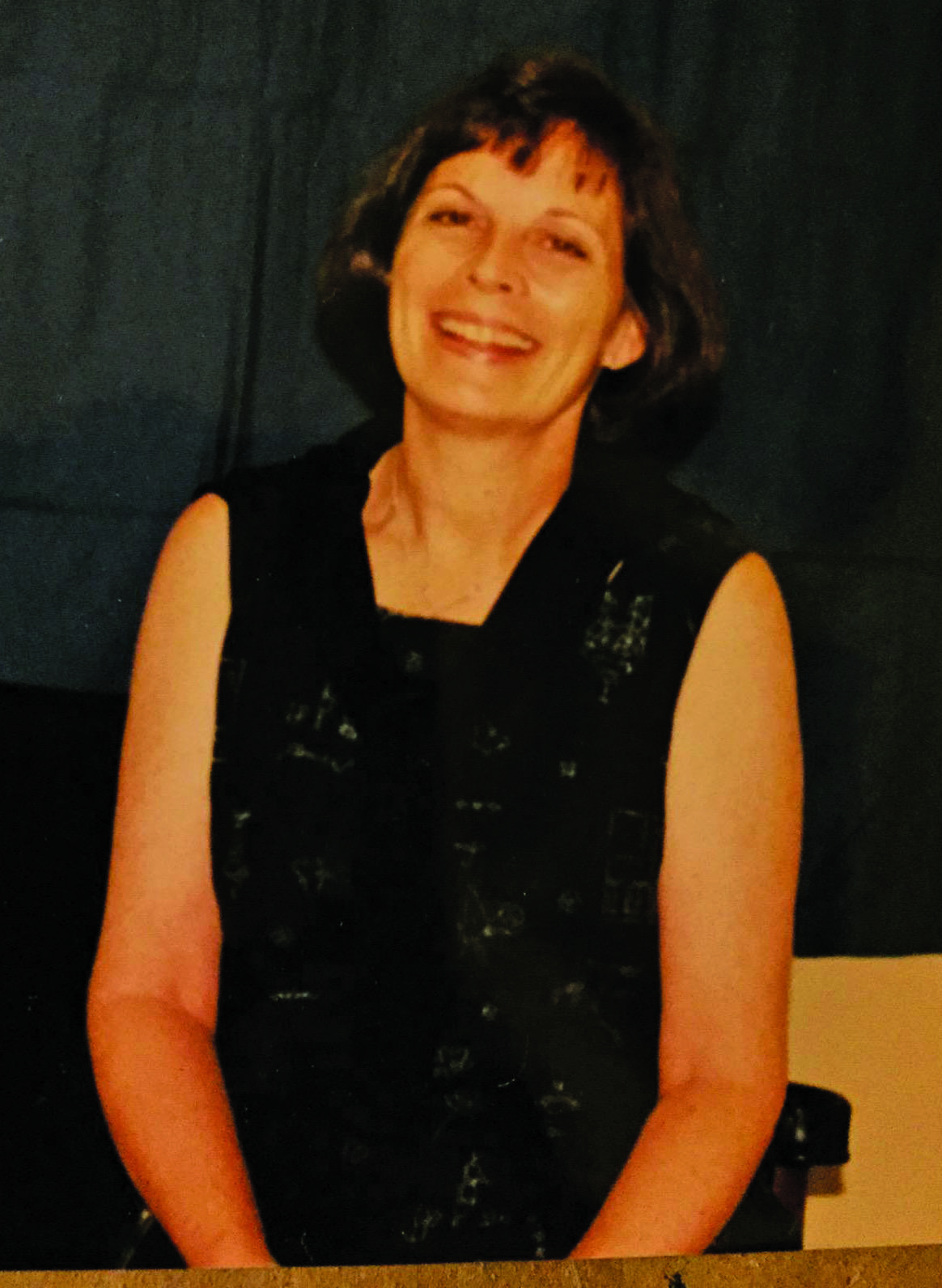 In 1984 Mary Jane Oglesby began her mental health career because she felt the need to help persons like her cousin who were challenged by mental illness daily. Peace River Center was the only Baker Act receiving facility for uninsured persons in the area, and her first job was at Wing E, the psychiatric inpatient unit. After her time in Bartow, Mary Jane worked on the Lakeland Gilmore campus serving the elderly with mental health concerns through the Gerontology program.
She then transitioned into management and worked with programs serving persons with Severe Persistent Mental Illness (SPMI). As program manager then Director of Recovery Services, she had the opportunity to manage and work with a variety of programs including Psychosocial Rehabilitation, Adult Case Management, Residential Treatment, Forensics, FACT, Club SUCCESS, Supported Employment, Supported Housing, Adult Overlay, HUD Properties, Drop In Center, CAT and Home To Stay.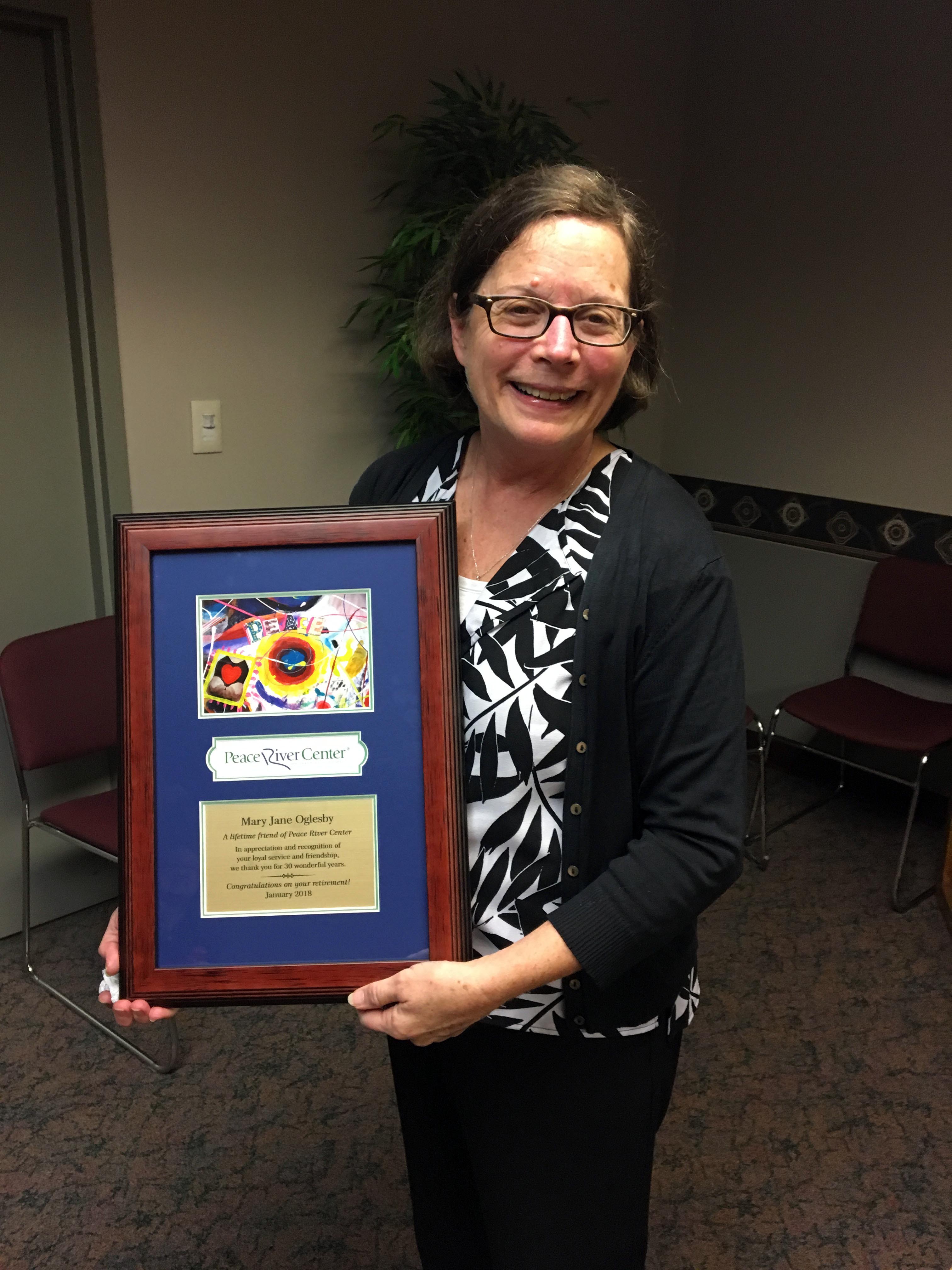 "I love a good challenge so anytime I was asked to take another program under my management, I was excited. I see challenges as an opportunity to make things better, not as obstacles," she explained. Through those opportunities, Mary Jane learned about the foster care system and the challenge families face when children are removed from the home, the difficulty families face when a young child presents with serious mental health or emotional problems, and how specialty court programs can reduce the number of incarcerated persons with mental illnesses.
She attributes most of the changes during her 30-year career to newer, more effective medications with far fewer side effects, which results in better compliance with taking medications. Persons with mental illness often refuse to take their psychiatric medication because of the unpleasant side effects such as dizziness, nausea or vomiting.
An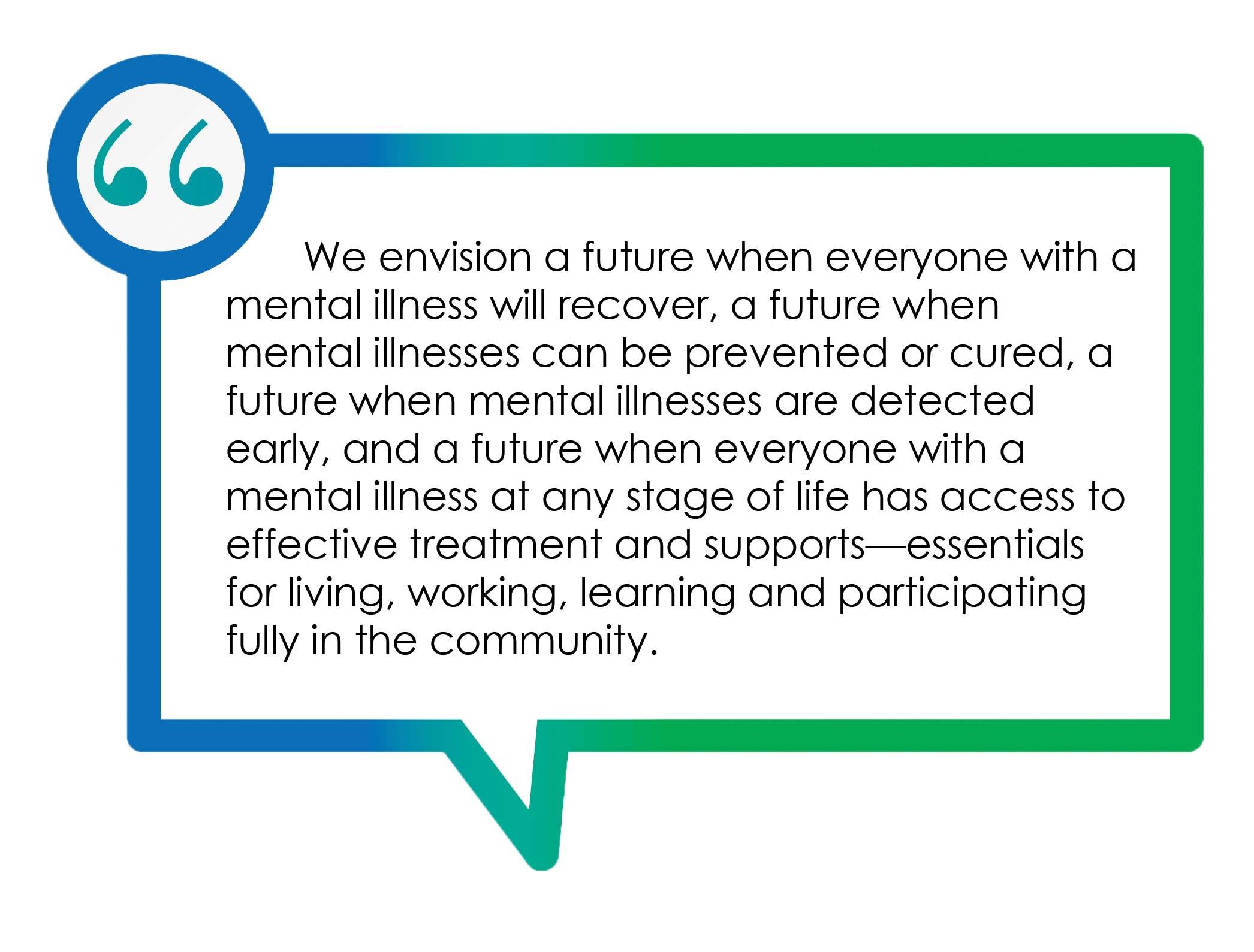 other major impact on mental health was the shift of services and funding from the state hospital to community-based services, which resulted in tremendous growth for Peace River Center. A pivotal moment followed the 2003 President's New Freedom Commission Report. Mary Jane said the vision statement from that report has mostly become true today: We envision a future when everyone with a mental illness will recover, a future when mental illnesses can be prevented or cured, a future when mental illnesses are detected early, and a future when everyone with a mental illness at any stage of life has access to effective treatment and supports—essentials for living, working, learning and participating fully in the community.
Regardless of the progress, mental health care providers still face the largest obstacle: adequate funding. Throughout her career, she has seen how appropriate funding can help this population flourish. One of her top accomplishments was working with Department of Children and Families in 2005 to begin a clubhouse program, which provides adults who are living with mental illness the ability to get more out of life. Club SUCCESS currently has an average daily attendance of 45 members who work alongside staff to operate the club.
"By having better coordination of care for this population, treatment is more effective, resources are better utilized and care is more easily accessible," said Mary Jane.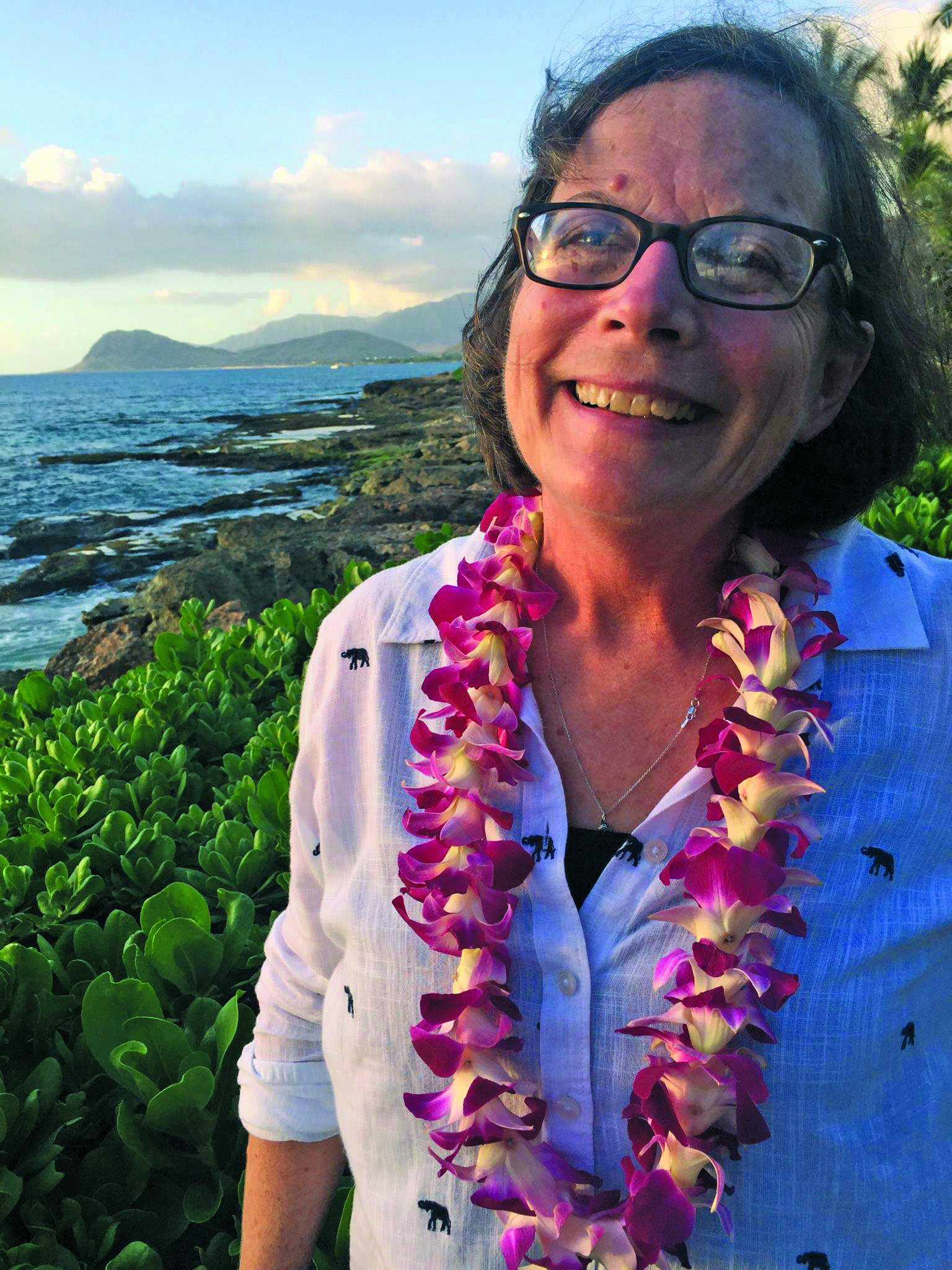 Another highlight of her career was integrating primary medical care with mental health care. "We were among the first in Florida to step up and get involved with this national movement. Having been part of the Low Income Pool Grant and having received assistance from the Indigent Health Division of Polk County, the dream of having our own Primary Health Care Clinic became a reality," she said.
She said the most rewarding part though is seeing the persons Peace River Center serves feeling confident while being treated with respect and dignity. "Being greeted with a smile and a hug when I visit programs—I know we are doing something right! People with mental illnesses are among the bravest persons I know; living their lives each day facing the challenges they have due to their illness." She also considers all of the dedicated professional staff she worked with unsung heroes.
Peace River Center is incredibly grateful for everything Mary Jane accomplished during her 30 years. We are moved by her dedication and the thousands of lives she positively impacted. Enjoy your retirement to the fullest MJ!