Peace River Center Welcomes Marla Cavendish as New Human Resource Director
BARTOW, Fla., May 23, 2022 – Peace River Center, a licensed and nationally accredited, non-profit regional provider of mental health, substance use, and integrated medical services, has selected Marla Cavendish, SHRM-CP as the organization's new Human Resource Director. Cavendish has worked in human resources (HR) since 2013 with experience as HR Manager for Elder Services of Central Florida, HR Manager at CLI Solutions, and most recently as Director of Human Resources for Advicare. Her life and work experience spans Canada and the United States and encompasses recruitment, payroll, benefits, compensation, policy development and leadership in human resources.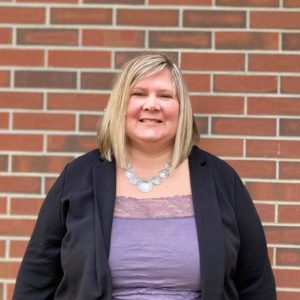 Cavendish earned the Certified Professional designation from the Society for Human Resource Management (SHRM-CP) and is an active member of the Florida and Central Florida Chapters of the Society for Human Resource Management. She holds a Bachelor of Science in Human Resource and Organizational Leadership from Rasmussen College and an Associate Degree in Business Management and Human Resource Management from Red River Community College.
"We are excited to have Marla on board, managing our human resource efforts. Peace River Center's 400 plus current staff members make a difference in the lives of more than 20,000 individuals every year so finding the right candidates is critical to our organization. Marla and her team are tasked with finding compassionate, experienced team members to meet our community's growing mental health care needs," said Larry G. Williams, Jr., CEO of Peace River Center. Peace River Center continues to provide competitive wages and benefits in order to recruit top-notch nurses, licensed clinicians, mental illness recovery specialists, as well as mental health technicians, and discharge planners for the organization's two crisis stabilization units. Those interested in a career at Peace River Center can email their resume to Careers@PeaceRiverCenter.org or apply online at PeaceRiverCenter.org/careers.