Peace River Center Names William Sadowsky as Organization's New Medical Director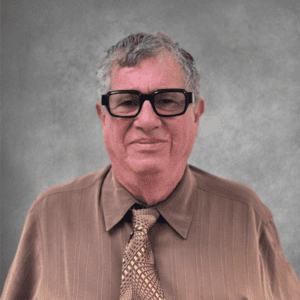 BARTOW, Fla., April 13, 2022 – Peace River Center, a licensed and nationally accredited, non-profit regional provider of mental health, substance use, and integrated medical services, recently named Dr. William Sadowsky as its Medical Director. Dr. Sadowsky joined Peace River Center in 2014 as the inpatient psychiatrist for the Bartow Crisis Stabilization Unit (CSU) and Short Term Residential Treatment (SRT) Center. He is a graduate of the New York Medical College, Valhalla, New York;  a member of the American Society of Addiction Medicine; a Diplomate in General Psychiatry from the American Board of Psychiatry and Neurology; a Diplomate in Addiction Medicine from the American Board of Addiction Medicine; and, he holds an advanced certification for the use of Buprenorphine (also known as Suboxone). He will continue to serve as the psychiatrist for the Bartow CSU and SRT as well as become Medical Director.
"Dr. Sadowsky is a productive team leader with more than 20 years of medical experience. He thinks logically, values creativity, and genuinely cares about people. We are fortunate to have Dr. Sadowsky stepping into this leadership role as Peace River continues to improve and expand services across Polk, Highlands and Hardee counties," said Bill Gardam, CEO of Peace River Center. Gardam said Dr. Charles Barrios, who served as Peace River Center's Medical Director since April 2014,  has provided strong medical staff leadership and guidance across the organization," said Gardam. "Dr. Barrios requested a role change to allow more time to be spent providing outpatient services and continuing to provide support for the Bartow and Lakeland Crisis Stabilization Units, Short-Term Adult Residential Treatment center  and other areas."
###
About Peace River Center
Peace River Center is a licensed and accredited, non-profit provider of mental health, substance use, and integrated medical services serving Polk, Highlands, and Hardee counties. Peace River Center provides options for people struggling with mental health and substance use, for children and adults coping with the trauma of abuse and violence, crisis intervention for people in acute need, and housing and community support and integration for people affected by domestic violence or whose recovery requires more support and time. Peace River Center offers inpatient, outpatient, home-, school- and community-based services, telehealth, and mobile programs to individuals, groups, and families. Peace River Center's dedicated and compassionate staff of more than 400 operate 36 programs out of 27 locations and provide 24/7 emergency psychiatric response services to the community through our mobile psychiatric Crisis Response Team. In FY2021, Peace River Center had contact with and provided services to more than 20,000 children, adolescents, adults, and seniors. For more information visit www.PeaceRiverCenter.org.