Mark your calendar for Peace River Center's second Mental Health Matters panel, Trauma and the Pandemic.
Agenda:
8:00 a.m. Breakfast
8:30 a.m. 9:30 a.m. Program
9:30 a.m. Audience Q&A
Tara Auclair, Director at Crescendo will give a brief introduction and highlight some key takeaways from the Polk County Behavioral Health Study. Led by moderator Gwinnell Brant, MPA, CPM, Director, Mental Health Services
from the Polk County Sheriff's Office, the panel of mental health experts will discuss trauma, and how the pandemic is causing mental health concerns in individuals.
The panel includes:
Kirk Fasshauer, LCSW, FT, Director of Crisis Response, Peace River Center
Nicole Sweat, Behavioral Health Program Manager Lakeland Regional Health
Alicia Wilkinson, MSW, LCSW, Licensed School-Based Clinician, Winter Haven Hospital Center for Behavioral Health
Attendees will learn more about addressing trauma, when to seek care, coping skills, and available resources.
These Mental Health Matters events are in partnership with Polk Vision's Behavioral Health Committee for Mental Health. This session takes place Thursday, May 19 at 8:30 a.m. at The Well, 114 E Parker St, Lakeland, FL 33801. Breakfast will be served beginning at 8:00 a.m. Virtual attendance option available.


About Mental Health Matters
In honor of Mental Health Awareness Month in May, Peace River Center is partnering with Polk Vision's Behavioral Health Committee, to host Mental Health Matters. This series of mental health panel discussions aims to educate and equip the community with resources to address mental health issues.
In partnership with: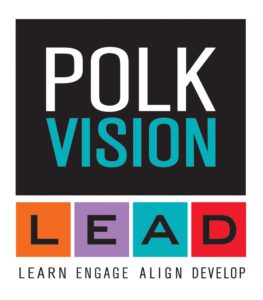 Sponsored by:

Sunshine Health