About Mental Health First Aid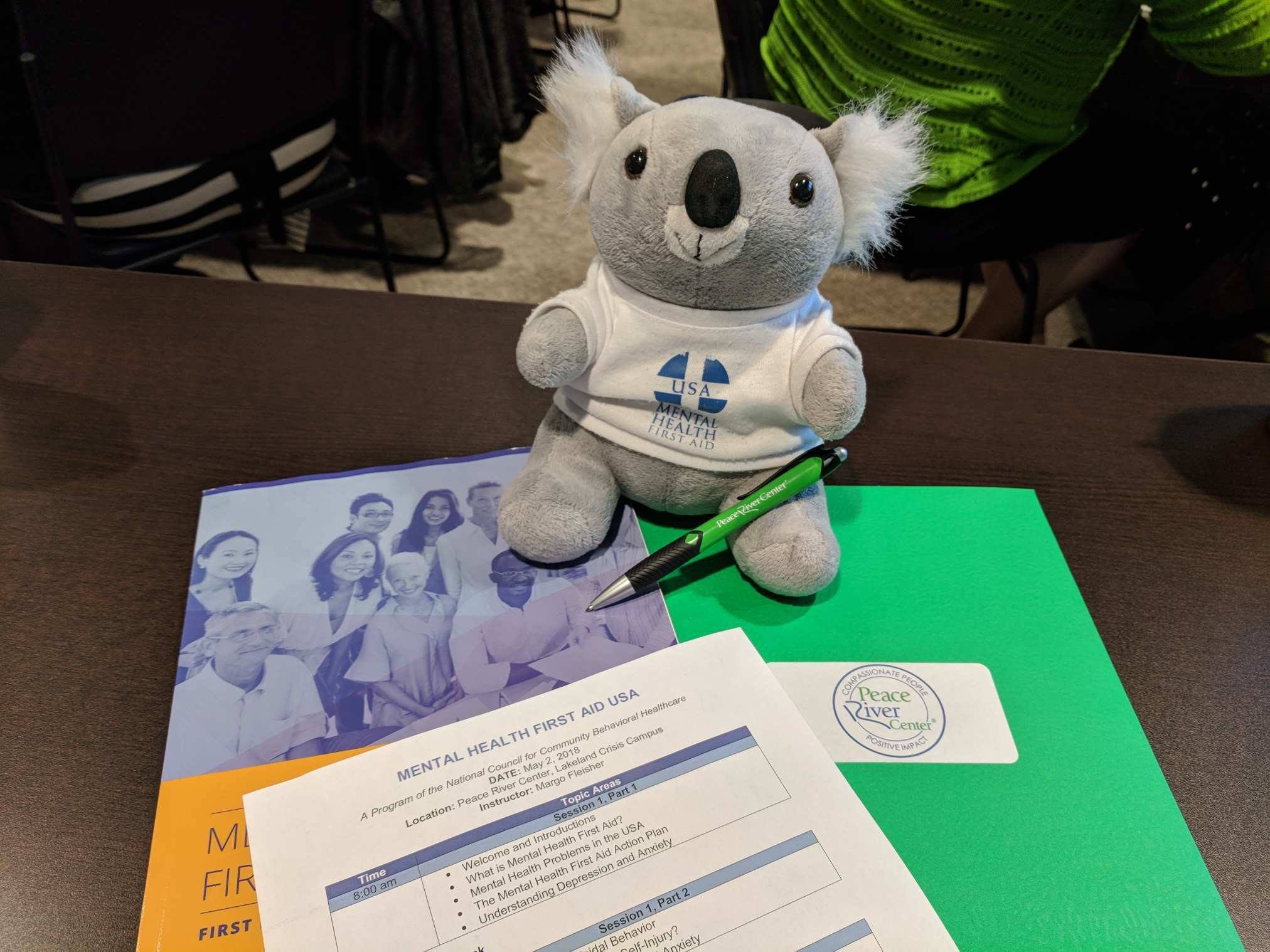 Mental Health First Aid is an 8-hour course that teaches you how to identify, understand and respond to signs of mental illnesses and substance use disorders. The training gives you the skills you need to reach out and provide initial help and support to someone who may be developing a mental health or substance use problem or experiencing a crisis. Mental Health First Aid courses are for anyone who wants to make their community healthier, happier and safer for all.
Thanks to grant funding by Florida Blue Foundation, Peace River Center offers free Mental Health First Aid training to businesses and organizations in Polk, Hardee, and Highlands counties. Read more about everything MHFA entails and then complete the interest form below to schedule a training for your organization.
Mental Health First Aid Matters
Most of us would know how to help if we saw someone having a heart attack—we'd start CPR, or at the very least, call 9-1-1. But too few of us would know how to respond if we saw someone having a panic attack or if we were concerned that a friend or co-worker might be showing signs of alcoholism.
Mental Health First Aid takes the fear and hesitation out of starting conversations about mental health and substance use problems by improving understanding and providing an action plan that teaches people to safely and responsibly identify and address a potential mental illness or substance use disorder.
Just as CPR training helps a person with no clinical training assist an individual following a heart attack, Mental Health First Aid training helps a person assist someone experiencing a mental health crisis such as contemplating suicide. In both situations, the goal is to help support an individual until appropriate professional help arrives.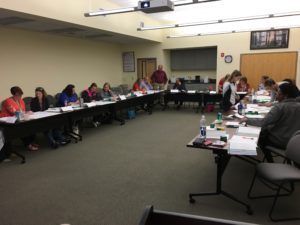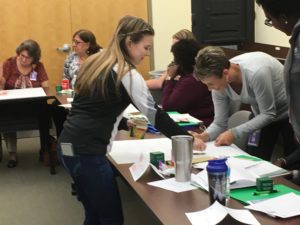 What do you learn in
Mental Health First Aid?
Mental Health First Aiders learn a single 5-step strategy that includes assessing risk, respectfully listening to and supporting the individual in crisis, and identifying appropriate professional help and other supports. Participants are also introduced to risk factors and warning signs for mental health or substance use problems, engage in experiential activities that build an understanding of the impact of illness on individuals and families and learn about evidence-supported treatment and self-help strategies.
Who should take a  
Mental Health First Aid course?
Mental Health First Aid is intended for all people and organizations that make up the fabric of a community. The course is presented to chambers of commerce, professional associations, hospitals, nursing homes, rotary clubs, parent organizations, social clubs, and other groups. Professionals who regularly interact with a lot of people (such as police officers, human resource directors, and primary care workers), school and college leadership, faith communities, friends and family of individuals with mental illness or addiction, or anyone interested in learning more about mental illness and addiction should get trained.
What types of crisis
interventions are covered?
Trainees are taught how to apply the 5-step action plan in a variety of situations such as helping someone through a panic attack, engaging with someone who may be suicidal, or assisting an individual who has overdosed. An important component of the Mental Health First Aid course is the opportunity to practice the intervention strategy rather than to just learn about it. This simple experience can make it easier to actually apply the knowledge in a real-life situation.